eDiscovery
Services
Designed to deliver exactly what you need for every project
What is your best solution to handle eDiscovery projects?
Project scope, volume, timing, frequency, and other factors all need to be considered.
Simply answer the following questions to determine the best approach for you.
Do you currently subscribe to an eDiscovery subscription service now or do you have experience managing your eDiscovery projects?
CHOOSE ONE
Yes, we manage all of our matters in an eDiscovery platform

Yes, we have the expertise to manage our eDiscovery matters

Yes, and occasionally we need some support

No, we need help loading files and producing ESI
Full Service eDiscovery
Our transparency in processing, superior work and fair pricing gives you a competitive advantage with your clients.
We stand apart from the competition for our stellar customer service and science-driven approach to eDiscovery. Avansic is a proud iCONECT Hosting Partner.
Avansic transforms raw data into useful and defensible ESI through a variety of industry-standard tools and technologies during preservation, processing and production to ensure that clients receive the most effective results for the most economical price.
Data Preservation
Preservation of electronic data is the first step when litigation has been filed, will soon be filed, or an investigation is needed. This copy must be properly collected, stored, and treated as evidence at all times in order to be admissible in court as mandated by the Federal Rules of Civil Procedure. Improper preservation has consequences from inadmissible data to the loss of key information due to continued computer use. Avansic can sign protective orders and execute court orders when required.
Learn more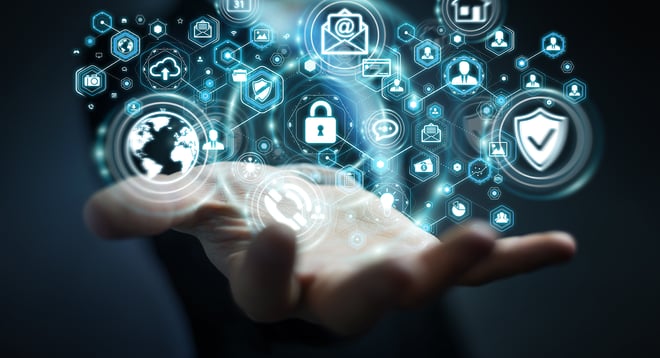 ESI Processing & Filtering
The goal of ESI processing is to decrease a document set in a defensible manner. For a typical processing project, automated filters are applied to the data set to eliminate operating system and other non-user-generated data (otherwise known as "de-NISTing"). A data set is further narrowed by applying search terms, phrases, concepts, date ranges, data locations, and other client-specified factors. Note that Avansic's gigabyte charge for processing begins after this step – initial data set size is only determined after de-NISTing.
Duplicate documents can be removed across custodians or from a particular custodian; this process eliminates files with the same content. Processing and de-duplicating an email set is significantly more complicated and requires expertise. Avansic typically de-duplicates email using email server tags or a combination of metadata fields within an email (i.e., to and from).
Learn more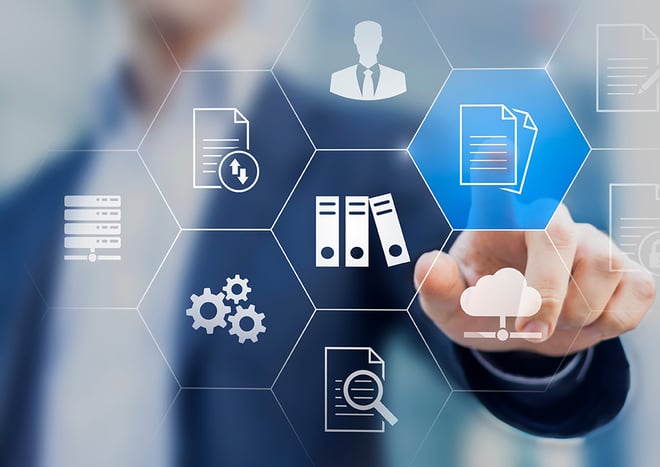 AI / TAR & CAL
Artificial Intelligence (AI) is frequently used in popular platforms like Netflix, Amazon, and Google, but it can be very helpful in eDiscovery and litigation support projects as well.
An eDiscovery example of AI is mining a database to find a document similar to the one you're already looking at. AI can be helpful on projects of any size, provided that quality document text is available.
Learn more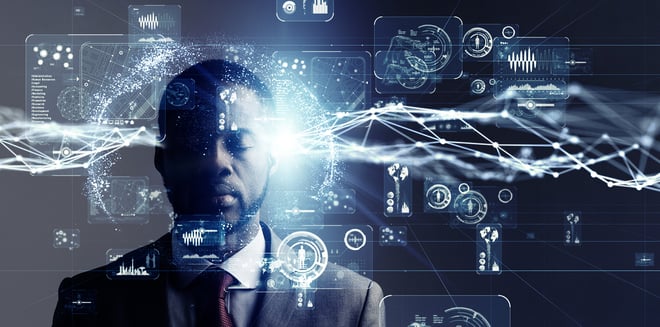 Review & Analysis
Avansic works with you to ensure that only the most relevant data is included for review. For the review and analysis stage of eDiscovery, Avansic offers the iCONECT hosted online review tool.

iCONECT is an intelligently designed web-based tool that allows you to label, organize, code, tag, filter, redact, and sort data. It has multi-browser compatibility - accessible via any connected device - desktops, laptops, and tablets including the iPad. There is no software to install when using iCONECT. Designed by studying how you use smartphones and tablet devices, iCONECT hosted review is easy to navigate and delivers familiar technology.
Data Production & Exports
There are three considerations for the export of a document set: the format, the method of delivery, and the receiving party (opposing party, clients, experts, or other parties to the litigation).

Attorneys have a number of options when choosing the format of their production set, but most opt to receive a loadfile or TIFF files; native files, and PDF documents are also available. Consider that when converting to TIFF or PDF format, care should be taken with complex documents (such as Excel spreadsheets) in order to avoid generating thousands of undesired pages.
Learn more